New year, new message
4th January 2014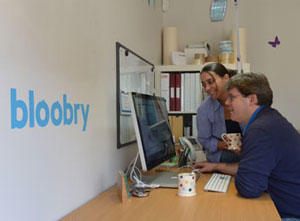 2013 was an amazing first year for Bloobry. Amazing fun, a continually amazing reception to our ideas and amazing customers. Thank you to everybody who has visited us, contacted us and bought from us, all of which has all made this a wonderful adventure!
However, recently it has transpired that we've been getting a core part of our message wrong! More than once, friends have admired our work, and then expressed complete surprise to learn that we do actually make all of our products ourselves, in our own studio, and finish everything by hand.
We may not invite you all in for a tour of our little studio just yet, but we are planning to make some short videos to show you what we do, where we do it and what it involves.
In the meantime, we've added a banner to the website which hopefully says it all; that it's our own work and that we're proud that Bloobry is British - from start to finish!
We've also applied for registration to use the new Made in Britain marque, so we hope to be adding that to our site very soon as well.