Mobile Website Launch
15th May 2014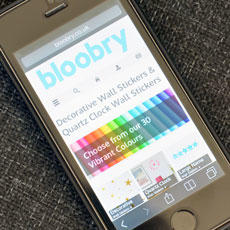 More and more vistors to www.bloobry.co.uk are using their smart phone, and we realised that although our website displays in clear font sizes on desktop computers and even tablets, it is a struggle to read, use and navigate on a small screen.
With a recent software upgrade to the servers at our hosting company, we've been able to design a version of our site which we think works well on small screens as well.
We're really pleased to be able to launch it today - please have a try and let us know what you think!