Even Longer Hands
18th February 2015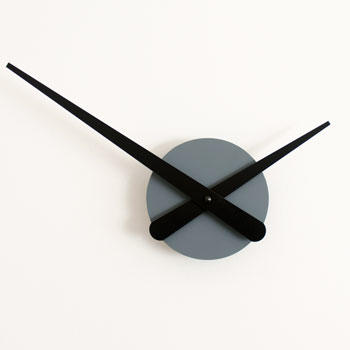 A little while ago we brought news of our new, longer clock hands and high torque mechanisms, which meant that we were able to increase the size of our clock wall stickers.
This increase in clock size has been really popular, but we weren't 100% happy with the aesthetics, so we went back to the drawing board.
You will see from the product photographs in our clock catalogue that we now sport even longer hands than before (21cm minute hand) and a slightly gentler to view, arrow shaped hand. The fixing nuts are also in the same matt black finish as the hands, making the clock look really smart.
We've re-photographed and have just started to ship this new style. We're sure that they will be as popular with our customers as they are with us!
Now that the hi-torque/longer hand mechanisms are up and running, we have had to increase our prices a little - due to the higher costs, but we're confident that you'll still agree that they are great value.